Update: July 26, 2019
This section of the forum is no longer actively monitored. We are working on a support migration plan that we will share here shortly. Apologies for this inconvenience.
unable to do docker lookup
afrieden
Cambridge, MA
Member
✭
Hi Cromwell Team,
Trying to get hello world working on AWS Batch and cromwell.
I am able to spin up the servers however it fails in pulling the docker image with the following error message in the cromwell logs:
2018-10-30 15:43:14,845 cromwell-system-akka.dispatchers.engine-dispatcher-9 WARN - BackendPreparationActor_for_7d0c30ad:wf_hello.hello:-1:1 [UUID(7d0c30ad)]: Docker lookup failed java.lang.Exception: Failed to get docker hash for ubuntu:latest Docker hash lookup failed with code 503. The server is currently unavailable (because it is overloaded or down for maintenance). at cromwell.engine.workflow.WorkflowDockerLookupActor.cromwell$engine$workflow$WorkflowDockerLookupActor$$handleLookupFailure(WorkflowDockerLookupActor.scala:188)
Here is my wdl:
   task hello {
        String addressee
      command {
        echo "Hello ${addressee}! Welcome to Cromwell on AWS"
      }
      output {
        String message = read_string(stdout())
      }
      runtime {
        docker: "ubuntu:latest"
      }
    }

  workflow wf_hello {
    call hello

    output {
      hello.message
    }
  }

Any idea how to resolve this error? This is taken from the tutorial here: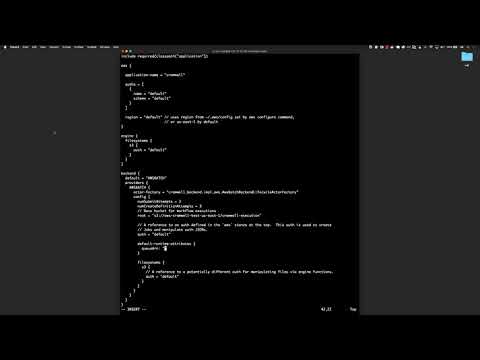 Tagged: