Notice:
If you happen to see a question you know the answer to, please do chime in and help your fellow community members. We encourage our fourm members to be more involved, jump in and help out your fellow researchers with their questions. GATK forum is a community forum and helping each other with using GATK tools and research is the cornerstone of our success as a genomics research community.We appreciate your help!
Test-drive the GATK tools and Best Practices pipelines on Terra
Check out this blog post to learn how you can get started with GATK and try out the pipelines in preconfigured workspaces (with a user-friendly interface!) without having to install anything.
Low CNQ value for all the CNV events in a proband.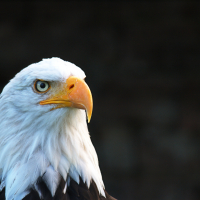 Yangyxt
Member
✭
Dear Officer, I've been recently using gCNV for germline CNV detection. I noticed that in the interval VCF file of one patient, all the CNV events have extremly low values(below 10). As to other compartments with a GT of 0 and CN of 2, the CNQ values seem to be as normal as usual. And this kind of issue does not happen on the proband's parents.
It might be that this proband does not have a single CNV event. But it seems unlikely to happen in real world....
Here I paste the code for DetermineContigPloidy in COHORT and CASE mode.
COHORT:
$gatk DetermineGermlineContigPloidy \ -L ${v7dir}/v7.cohort.gc.filtered.interval_list \ -I ...(approximately 50 samples) \ --contig-ploidy-priors ${v7dir}/contig_ploidy_priors_table.tsv \ -imr OVERLAPPING_ONLY \ --output ${valid_model_dir} \ --output-prefix v7_normal_cohort \ --verbosity DEBUG
CASE(for a WES trio):
${gatk} DetermineGermlineContigPloidy \ --model /paedwy/disk1/yangyxt/wes/healthy_bams_for_CNV/using_V7_probe/v7_ploidy_model/v7_normal_cohort-model \ -I /paedwy/disk1/yangyxt/wes/3_samples/CNV_calling/A190382.counts.hdf5 \ -I /paedwy/disk1/yangyxt/wes/3_samples/CNV_calling/A190383.counts.hdf5 \ -I /paedwy/disk1/yangyxt/wes/3_samples/CNV_calling/A190384.counts.hdf5 \ -O /paedwy/disk1/yangyxt/wes/3_samples/CNV_calling \ --output-prefix v7_case_ploidy \ --verbosity DEBUG
Code for gCNV in COHORT and CASE mode.
COHORT:
$gatk GermlineCNVCaller \ --run-mode COHORT \ -L ${v7dir}/v7.cohort.gc.filtered.interval_list \ -I ...(approximately 50 samples) --interval-merging-rule OVERLAPPING_ONLY \ --contig-ploidy-calls ${valid_ploidy_call} \ --verbosity DEBUG \ --annotated-intervals ${v7dir}/v7.annotated.tsv \ --output ... --output-prefix ...
CASE(for a WES trio):
${gatk} GermlineCNVCaller \ --run-mode CASE \ --model /paedwy/disk1/yangyxt/wes/healthy_bams_for_CNV/using_V7_probe/v7_gCNV_model/v7_gCNV_normal_cohort-model \ --contig-ploidy-calls /paedwy/disk1/yangyxt/wes/3_samples/CNV_calling/v7_case_ploidy-calls \ --class-coherence-length 500.0 \ --cnv-coherence-length 500.0 \ -I /paedwy/disk1/yangyxt/wes/3_samples/CNV_calling/A190382.counts.hdf5 \ -I /paedwy/disk1/yangyxt/wes/3_samples/CNV_calling/A190383.counts.hdf5 \ -I /paedwy/disk1/yangyxt/wes/3_samples/CNV_calling/A190384.counts.hdf5 \ -O /paedwy/disk1/yangyxt/wes/3_samples/CNV_calling \ --output-prefix v7_case_gCNV \ --verbosity DEBUG
Code for PostprocessGermlineCNVCalls:
${gatk} PostprocessGermlineCNVCalls \ --model-shard-path ${v7_gCNV_model} \ --calls-shard-path ${cnv_dir}/${v7_gCNV_case_prefix}-calls \ --allosomal-contig chrX --allosomal-contig chrY \ --contig-ploidy-calls ${cnv_dir}/${v7_ploidy_case_prefix}-calls \ --sample-index ${sample_index} \ --output-denoised-copy-ratios ${cnv_dir}/${patientID}.sample_${sample_index}.denoised_copy_ration.tsv \ --output-genotyped-intervals ${cnv_dir}/genotyped-intervals-"case"-${patientID}-vs-v7cohort.vcf.gz \ --output-genotyped-segments ${cnv_dir}/genotyped-segments-"case"-${patientID}-vs-v7cohort.vcf.gz \ --sequence-dictionary ${ref_gen}/ucsc.hg19.dict
Here I paste the DEBUG log file (for PostProcessGermlineCNVCalls)reference:
PostProcessGermlineCNVCalls:
Using GATK jar /home/yangyxt/software/gatk-4.1.3.0/gatk-package-4.1.3.0-local.jar Running: java -Dsamjdk.use_async_io_read_samtools=false -Dsamjdk.use_async_io_write_samtools=true -Dsamjdk.use_async_io_write_tribble=false -Dsamjdk.compression_level=2 -jar /home/yangyxt/software/gatk-4.1.3.0 17:46:45.860 INFO NativeLibraryLoader - Loading libgkl_compression.so from jar:file:/home/yangyxt/software/gatk-4.1.3.0/gatk-package-4.1.3.0-local.jar!/com/intel/gkl/native/libgkl_compression.so Oct 03, 2019 5:46:48 PM shaded.cloud_nio.com.google.auth.oauth2.ComputeEngineCredentials runningOnComputeEngine INFO: Failed to detect whether we are running on Google Compute Engine. 17:46:48.386 INFO PostprocessGermlineCNVCalls - ------------------------------------------------------------ 17:46:48.387 INFO PostprocessGermlineCNVCalls - The Genome Analysis Toolkit (GATK) v4.1.3.0 17:46:48.387 INFO PostprocessGermlineCNVCalls - For support and documentation go to https://software.broadinstitute.org/gatk/ 17:46:48.387 INFO PostprocessGermlineCNVCalls - Executing as [email protected] on Linux v3.10.0-957.10.1.el7.x86_64 amd64 17:46:48.388 INFO PostprocessGermlineCNVCalls - Java runtime: OpenJDK 64-Bit Server VM v11.0.1+13-LTS 17:46:48.388 INFO PostprocessGermlineCNVCalls - Start Date/Time: October 3, 2019 at 5:46:45 PM HKT 17:46:48.388 INFO PostprocessGermlineCNVCalls - ------------------------------------------------------------ 17:46:48.388 INFO PostprocessGermlineCNVCalls - ------------------------------------------------------------ 17:46:48.389 INFO PostprocessGermlineCNVCalls - HTSJDK Version: 2.20.1 17:46:48.389 INFO PostprocessGermlineCNVCalls - Picard Version: 2.20.5 17:46:48.390 INFO PostprocessGermlineCNVCalls - HTSJDK Defaults.COMPRESSION_LEVEL : 2 17:46:48.390 INFO PostprocessGermlineCNVCalls - HTSJDK Defaults.USE_ASYNC_IO_READ_FOR_SAMTOOLS : false 17:46:48.390 INFO PostprocessGermlineCNVCalls - HTSJDK Defaults.USE_ASYNC_IO_WRITE_FOR_SAMTOOLS : true 17:46:48.390 INFO PostprocessGermlineCNVCalls - HTSJDK Defaults.USE_ASYNC_IO_WRITE_FOR_TRIBBLE : false 17:46:48.390 INFO PostprocessGermlineCNVCalls - Deflater: IntelDeflater 17:46:48.390 INFO PostprocessGermlineCNVCalls - Inflater: IntelInflater 17:46:48.390 INFO PostprocessGermlineCNVCalls - GCS max retries/reopens: 20 17:46:48.390 INFO PostprocessGermlineCNVCalls - Requester pays: disabled 17:46:48.391 INFO PostprocessGermlineCNVCalls - Initializing engine 17:46:58.628 INFO PostprocessGermlineCNVCalls - Done initializing engine 17:46:59.602 INFO ProgressMeter - Starting traversal 17:46:59.602 INFO ProgressMeter - Current Locus Elapsed Minutes Records Processed Records/Minute 17:46:59.603 INFO ProgressMeter - unmapped 0.0 0 NaN 17:46:59.603 INFO ProgressMeter - Traversal complete. Processed 0 total records in 0.0 minutes. 17:46:59.603 INFO PostprocessGermlineCNVCalls - Generating intervals VCF file... 17:46:59.621 INFO PostprocessGermlineCNVCalls - Writing intervals VCF file to /paedwy/disk1/yangyxt/wes/3_samples/CNV_calling/genotyped-intervals-case-A190382-vs-v7cohort.vcf.gz... 17:46:59.621 INFO PostprocessGermlineCNVCalls - Analyzing shard 0 / 1... 17:47:04.683 INFO PostprocessGermlineCNVCalls - Generating segments VCF file... 17:47:52.205 INFO PostprocessGermlineCNVCalls - Writing segments VCF file to /paedwy/disk1/yangyxt/wes/3_samples/CNV_calling/genotyped-segments-case-A190382-vs-v7cohort.vcf.gz... 17:47:52.272 INFO PostprocessGermlineCNVCalls - Generating denoised copy ratios... 17:47:52.752 INFO PostprocessGermlineCNVCalls - Writing denoised copy ratios to /paedwy/disk1/yangyxt/wes/3_samples/CNV_calling/A190382.sample_0.denoised_copy_ration.tsv... 17:47:53.003 INFO PostprocessGermlineCNVCalls - PostprocessGermlineCNVCalls complete. 17:47:53.003 INFO PostprocessGermlineCNVCalls - Shutting down engine [October 3, 2019 at 5:47:53 PM HKT] org.broadinstitute.hellbender.tools.copynumber.PostprocessGermlineCNVCalls done. Elapsed time: 1.12 minutes. Runtime.totalMemory()=3028287488
DEBUG level log file for gCNV in CASE mode:
`Using GATK jar /home/yangyxt/software/gatk-4.1.3.0/gatk-package-4.1.3.0-local.jar
Running:
java -Dsamjdk.use_async_io_read_samtools=false -Dsamjdk.use_async_io_write_samtools=true -Dsamjdk.use_async_io_write_tribble=false -Dsamjdk.compression_level=2 -jar /home/yangyxt/software/gatk-4.1.3.0
16:52:52.098 INFO NativeLibraryLoader - Loading libgkl_compression.so from jar:file:/home/yangyxt/software/gatk-4.1.3.0/gatk-package-4.1.3.0-local.jar!/com/intel/gkl/native/libgkl_compression.so
16:52:52.114 DEBUG NativeLibraryLoader - Extracting libgkl_compression.so to /tmp/libgkl_compression5118930638540507614.so
Oct 03, 2019 4:52:53 PM shaded.cloud_nio.com.google.auth.oauth2.ComputeEngineCredentials runningOnComputeEngine
INFO: Failed to detect whether we are running on Google Compute Engine.
16:52:53.790 INFO GermlineCNVCaller - ------------------------------------------------------------
16:52:53.791 INFO GermlineCNVCaller - The Genome Analysis Toolkit (GATK) v4.1.3.0
16:52:53.791 INFO GermlineCNVCaller - For support and documentation go to https://software.broadinstitute.org/gatk/
16:52:53.791 INFO GermlineCNVCaller - Executing as [email protected] on Linux v3.10.0-957.10.1.el7.x86_64 amd64
16:52:53.791 INFO GermlineCNVCaller - Java runtime: OpenJDK 64-Bit Server VM v11.0.1+13-LTS
16:52:53.792 INFO GermlineCNVCaller - Start Date/Time: October 3, 2019 at 4:52:52 PM HKT
16:52:53.792 INFO GermlineCNVCaller - ------------------------------------------------------------
16:52:53.792 INFO GermlineCNVCaller - ------------------------------------------------------------
16:52:53.793 INFO GermlineCNVCaller - HTSJDK Version: 2.20.1
16:52:53.793 INFO GermlineCNVCaller - Picard Version: 2.20.5
16:52:53.795 INFO GermlineCNVCaller - HTSJDK Defaults.BUFFER_SIZE : 131072
16:52:53.795 INFO GermlineCNVCaller - HTSJDK Defaults.COMPRESSION_LEVEL : 2
16:52:53.795 INFO GermlineCNVCaller - HTSJDK Defaults.CREATE_INDEX : false
16:52:53.795 INFO GermlineCNVCaller - HTSJDK Defaults.CREATE_MD5 : false
16:52:53.796 INFO GermlineCNVCaller - HTSJDK Defaults.CUSTOM_READER_FACTORY :
16:52:53.796 INFO GermlineCNVCaller - HTSJDK Defaults.DISABLE_SNAPPY_COMPRESSOR : false
16:52:53.796 INFO GermlineCNVCaller - HTSJDK Defaults.EBI_REFERENCE_SERVICE_URL_MASK : https://www.ebi.ac.uk/ena/cram/md5/%s
16:52:53.796 INFO GermlineCNVCaller - HTSJDK Defaults.NON_ZERO_BUFFER_SIZE : 131072
16:52:53.796 INFO GermlineCNVCaller - HTSJDK Defaults.REFERENCE_FASTA : null
16:52:53.796 INFO GermlineCNVCaller - HTSJDK Defaults.SAM_FLAG_FIELD_FORMAT : DECIMAL
16:52:53.796 INFO GermlineCNVCaller - HTSJDK Defaults.USE_ASYNC_IO_READ_FOR_SAMTOOLS : false
16:52:53.796 INFO GermlineCNVCaller - HTSJDK Defaults.USE_ASYNC_IO_WRITE_FOR_SAMTOOLS : true
16:52:53.796 INFO GermlineCNVCaller - HTSJDK Defaults.USE_ASYNC_IO_WRITE_FOR_TRIBBLE : false
16:52:53.796 INFO GermlineCNVCaller - HTSJDK Defaults.USE_CRAM_REF_DOWNLOAD : false
16:52:53.797 DEBUG ConfigFactory - Configuration file values:
16:52:53.804 DEBUG ConfigFactory - gcsMaxRetries = 20
16:52:53.804 DEBUG ConfigFactory - gcsProjectForRequesterPays =
16:52:53.804 DEBUG ConfigFactory - gatk_stacktrace_on_user_exception = false
16:52:53.804 DEBUG ConfigFactory - samjdk.use_async_io_read_samtools = false
16:52:53.804 DEBUG ConfigFactory - samjdk.use_async_io_write_samtools = true
16:52:53.804 DEBUG ConfigFactory - samjdk.use_async_io_write_tribble = false
16:52:53.804 DEBUG ConfigFactory - samjdk.compression_level = 2
16:52:53.804 DEBUG ConfigFactory - spark.kryoserializer.buffer.max = 512m
16:52:53.804 DEBUG ConfigFactory - spark.driver.maxResultSize = 0
16:52:53.804 DEBUG ConfigFactory - spark.driver.userClassPathFirst = true
16:52:53.804 DEBUG ConfigFactory - spark.io.compression.codec = lzf
16:52:53.804 DEBUG ConfigFactory - spark.executor.memoryOverhead = 600
16:52:53.805 DEBUG ConfigFactory - spark.driver.extraJavaOptions =
16:52:53.805 DEBUG ConfigFactory - spark.executor.extraJavaOptions =
16:52:53.805 DEBUG ConfigFactory - codec_packages = [htsjdk.variant, htsjdk.tribble, org.broadinstitute.hellbender.utils.codecs]
16:52:53.805 DEBUG ConfigFactory - read_filter_packages = [org.broadinstitute.hellbender.engine.filters]
16:52:53.805 DEBUG ConfigFactory - annotation_packages = [org.broadinstitute.hellbender.tools.walkers.annotator]
16:52:53.805 DEBUG ConfigFactory - cloudPrefetchBuffer = 40
16:52:53.805 DEBUG ConfigFactory - cloudIndexPrefetchBuffer = -1
16:52:53.805 DEBUG ConfigFactory - createOutputBamIndex = true
16:52:53.805 INFO GermlineCNVCaller - Deflater: IntelDeflater
16:52:53.806 INFO GermlineCNVCaller - Inflater: IntelInflater
16:52:53.806 INFO GermlineCNVCaller - GCS max retries/reopens: 20
16:52:53.806 INFO GermlineCNVCaller - Requester pays: disabled
16:52:53.806 INFO GermlineCNVCaller - Initializing engine
16:52:53.810 DEBUG ScriptExecutor - Executing:
16:52:53.810 DEBUG ScriptExecutor - python
16:52:53.810 DEBUG ScriptExecutor - -c
16:52:53.810 DEBUG ScriptExecutor - import gcnvkernel
16:53:03.383 DEBUG ScriptExecutor - Result: 0
16:53:03.383 INFO GermlineCNVCaller - Done initializing engine
16:53:04.046 INFO GermlineCNVCaller - Running the tool in CASE mode...
16:53:04.046 INFO GermlineCNVCaller - Validating and aggregating data from input read-count files...
16:53:04.077 INFO GermlineCNVCaller - Aggregating read-count file /paedwy/disk1/yangyxt/wes/3_samples/CNV_calling/A190382.counts.hdf5 (1 / 3)
log4j:WARN No appenders could be found for logger (org.broadinstitute.hdf5.HDF5Library).
log4j:WARN Please initialize the log4j system properly.
log4j:WARN See http://logging.apache.org/log4j/1.2/faq.html#noconfig for more info.
16:53:04.589 INFO GermlineCNVCaller - Aggregating read-count file /paedwy/disk1/yangyxt/wes/3_samples/CNV_calling/A190383.counts.hdf5 (2 / 3)
16:53:04.845 INFO GermlineCNVCaller - Aggregating read-count file /paedwy/disk1/yangyxt/wes/3_samples/CNV_calling/A190384.counts.hdf5 (3 / 3)
16:53:05.106 DEBUG ScriptExecutor - Executing:
16:53:05.106 DEBUG ScriptExecutor - python
16:53:05.106 DEBUG ScriptExecutor - /tmp/case_denoising_calling.4935013407031412822.py
16:53:05.106 DEBUG ScriptExecutor - --ploidy_calls_path=/paedwy/disk1/yangyxt/wes/3_samples/CNV_calling/v7_case_ploidy-calls
16:53:05.106 DEBUG ScriptExecutor - --output_calls_path=/paedwy/disk1/yangyxt/wes/3_samples/CNV_calling/v7_case_gCNV-calls
16:53:05.106 DEBUG ScriptExecutor - --output_tracking_path=/paedwy/disk1/yangyxt/wes/3_samples/CNV_calling/v7_case_gCNV-tracking
16:53:05.106 DEBUG ScriptExecutor - --input_model_path=/paedwy/disk1/yangyxt/wes/healthy_bams_for_CNV/using_V7_probe/v7_gCNV_model/v7_gCNV_normal_cohort-model
16:53:05.106 DEBUG ScriptExecutor - --read_count_tsv_files
16:53:05.106 DEBUG ScriptExecutor - /tmp/sample-06628694563004719291.tsv
16:53:05.106 DEBUG ScriptExecutor - /tmp/sample-11038104874439639617.tsv
16:53:05.106 DEBUG ScriptExecutor - /tmp/sample-213882947664018409285.tsv
16:53:05.106 DEBUG ScriptExecutor - --psi_s_scale=1.000000e-04
16:53:05.106 DEBUG ScriptExecutor - --mapping_error_rate=1.000000e-02
16:53:05.106 DEBUG ScriptExecutor - --depth_correction_tau=1.000000e+04
16:53:05.106 DEBUG ScriptExecutor - --q_c_expectation_mode=hybrid
16:53:05.107 DEBUG ScriptExecutor - --p_alt=1.000000e-06
16:53:05.107 DEBUG ScriptExecutor - --cnv_coherence_length=5.000000e+02
16:53:05.107 DEBUG ScriptExecutor - --max_copy_number=5
16:53:05.107 DEBUG ScriptExecutor - --learning_rate=1.000000e-02
16:53:05.107 DEBUG ScriptExecutor - --adamax_beta1=9.000000e-01
16:53:05.107 DEBUG ScriptExecutor - --adamax_beta2=9.900000e-01
16:53:05.107 DEBUG ScriptExecutor - --log_emission_samples_per_round=50
16:53:05.107 DEBUG ScriptExecutor - --log_emission_sampling_rounds=10
16:53:05.107 DEBUG ScriptExecutor - --log_emission_sampling_median_rel_error=5.000000e-03
16:53:05.107 DEBUG ScriptExecutor - --max_advi_iter_first_epoch=5000
16:53:05.107 DEBUG ScriptExecutor - --max_advi_iter_subsequent_epochs=200
16:53:05.107 DEBUG ScriptExecutor - --min_training_epochs=10
16:53:05.107 DEBUG ScriptExecutor - --max_training_epochs=50
16:53:05.107 DEBUG ScriptExecutor - --initial_temperature=1.500000e+00
16:53:05.107 DEBUG ScriptExecutor - --num_thermal_advi_iters=2500
16:53:05.107 DEBUG ScriptExecutor - --convergence_snr_averaging_window=500
16:53:05.107 DEBUG ScriptExecutor - --convergence_snr_trigger_threshold=1.000000e-01
16:53:05.107 DEBUG ScriptExecutor - --convergence_snr_countdown_window=10
16:53:05.107 DEBUG ScriptExecutor - --max_calling_iters=10
16:53:05.107 DEBUG ScriptExecutor - --caller_update_convergence_threshold=1.000000e-03
16:53:05.107 DEBUG ScriptExecutor - --caller_internal_admixing_rate=7.500000e-01
16:53:05.107 DEBUG ScriptExecutor - --caller_external_admixing_rate=1.000000e+00
16:53:05.108 DEBUG ScriptExecutor - --disable_caller=false
16:53:05.108 DEBUG ScriptExecutor - --disable_sampler=false
16:53:05.108 DEBUG ScriptExecutor - --disable_annealing=false
17:46:43.343 DEBUG ScriptExecutor - Result: 0
17:46:43.344 INFO GermlineCNVCaller - GermlineCNVCaller complete.
17:46:43.345 INFO GermlineCNVCaller - Shutting down engine
[October 3, 2019 at 5:46:43 PM HKT] org.broadinstitute.hellbender.tools.copynumber.GermlineCNVCaller done. Elapsed time: 53.85 minutes.
Runtime.totalMemory()=2843738112`