We've moved!
This site is now read-only. You can find our new documentation site and support forum for posting questions
here
.
Be sure to read our
welcome blog
!
Mutect2 failure
aboynton
Member
✭
Hi!
I cloned the Somatic-SNVs-Indels-GATK4 workspace and I'm trying to run the 2-Mutect2_GATK4 workflow on several of my WES samples, which launched just under an hour ago. However, one of them has "failed" - I took screenshots on Terra to show what the error messages are (attached).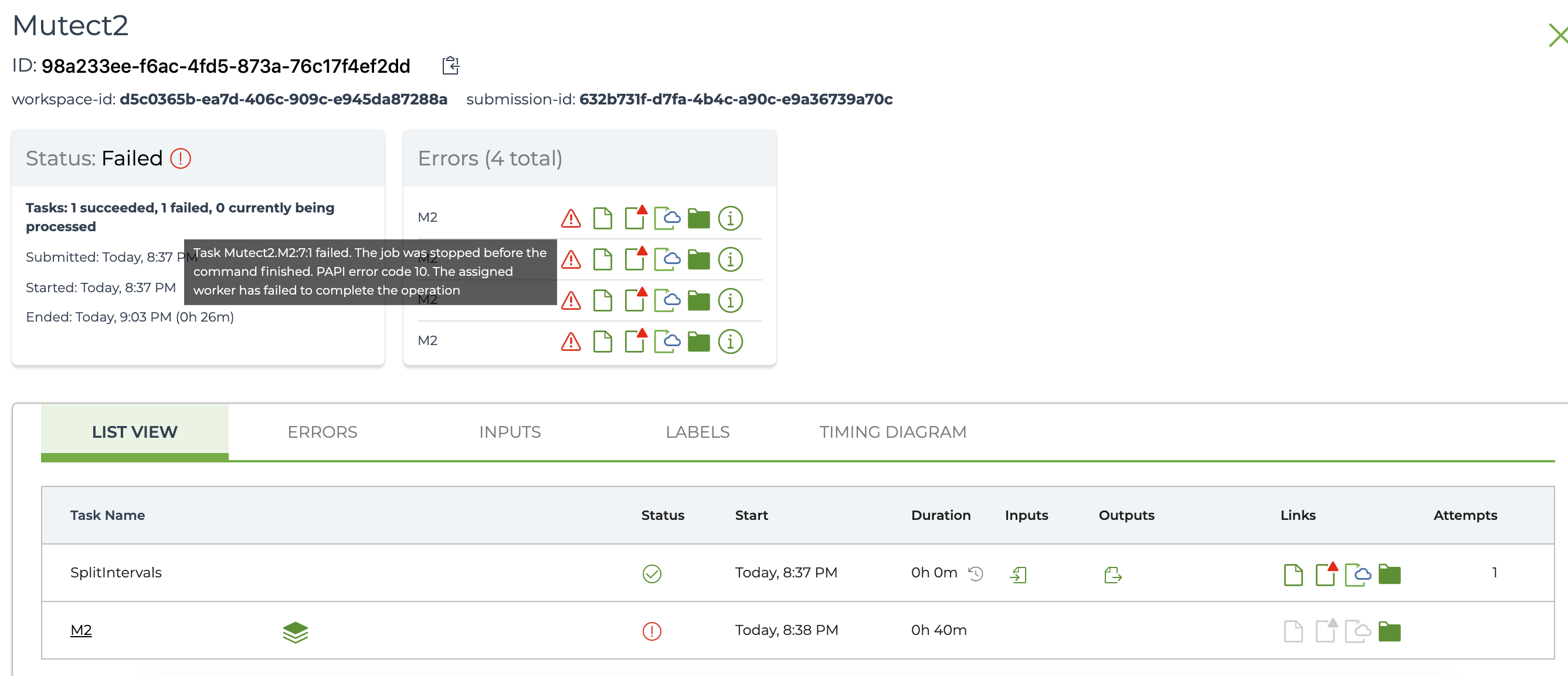 I'm hoping to get some guidance with respect to the source of the error, why it's showing up, and what can be done to prevent it. Thanks!!
Adam