We've moved!
This site is now read-only. You can find our new documentation site and support forum for posting questions
here
.
Be sure to read our
welcome blog
!
something fishy? VCF depth and BAM depth don't match
prasundutta87
Edinburgh
Member
✭
Hi,
So after performing a multisample variant calling using GATK 4.0.4.0, I separated one of the samples and wanted to visualize one heterozygous site on IGV. If you see from the attached image, the VCF shows that the Depth is 1 and the GQ is 99. But, the BAM file has lots of reads assigned to that position. I have used the original BAM file that was used during the variant calling. Is there a possibility of rearrangement at that site due to which the Depth became 1? Should have I used the rearranged BAM file instead for visualizing? If the Depth is 1 in the VCF file, how come the GQ is 99?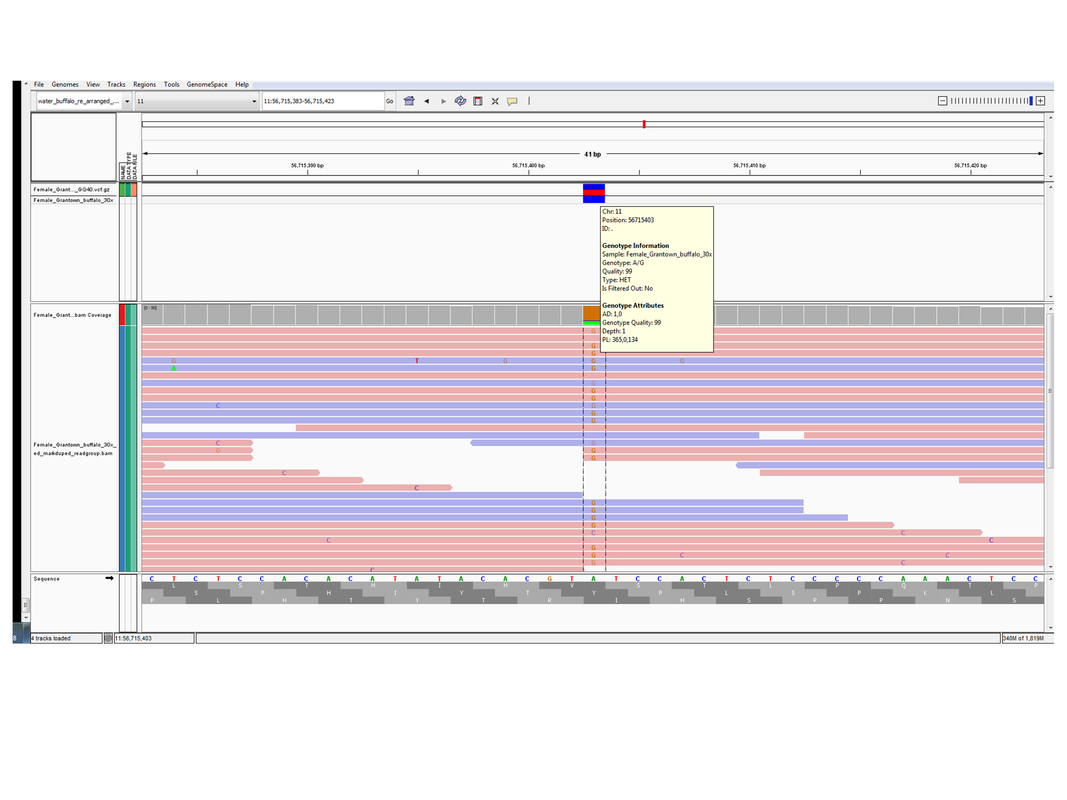 Tagged: