Attention:
The frontline support team will be slow on the forum because we are occupied with the GATK Workshop on March 21st and 22nd 2019. We will be back and more available to answer questions on the forum on March 25th 2019.
something fishy? VCF depth and BAM depth don't match
prasundutta87
Edinburgh
Member
✭
Hi,
So after performing a multisample variant calling using GATK 4.0.4.0, I separated one of the samples and wanted to visualize one heterozygous site on IGV. If you see from the attached image, the VCF shows that the Depth is 1 and the GQ is 99. But, the BAM file has lots of reads assigned to that position. I have used the original BAM file that was used during the variant calling. Is there a possibility of rearrangement at that site due to which the Depth became 1? Should have I used the rearranged BAM file instead for visualizing? If the Depth is 1 in the VCF file, how come the GQ is 99?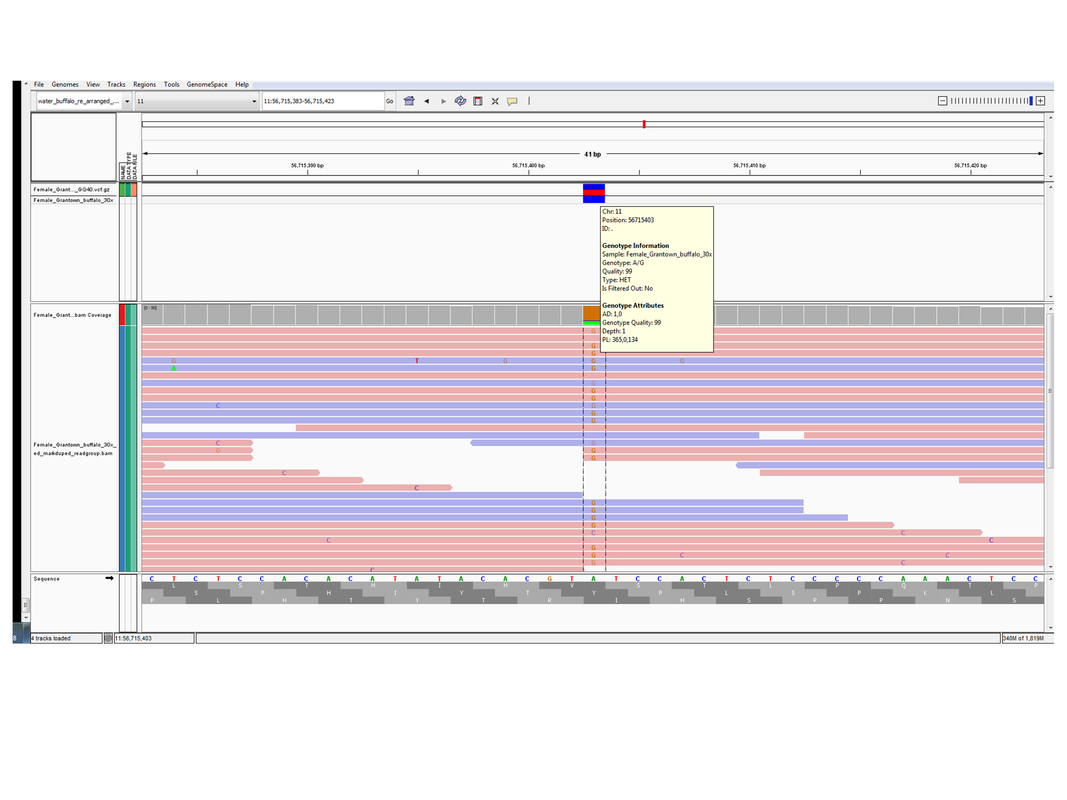 Tagged: