Attention: Want an end-to-end pipelining solution for GATK Best Practices?
Check out Terra here! For more details on whether this is the right fit for you checkout our blogs here.
something fishy? VCF depth and BAM depth don't match
prasundutta87
Edinburgh
Member
✭
Hi,
So after performing a multisample variant calling using GATK 4.0.4.0, I separated one of the samples and wanted to visualize one heterozygous site on IGV. If you see from the attached image, the VCF shows that the Depth is 1 and the GQ is 99. But, the BAM file has lots of reads assigned to that position. I have used the original BAM file that was used during the variant calling. Is there a possibility of rearrangement at that site due to which the Depth became 1? Should have I used the rearranged BAM file instead for visualizing? If the Depth is 1 in the VCF file, how come the GQ is 99?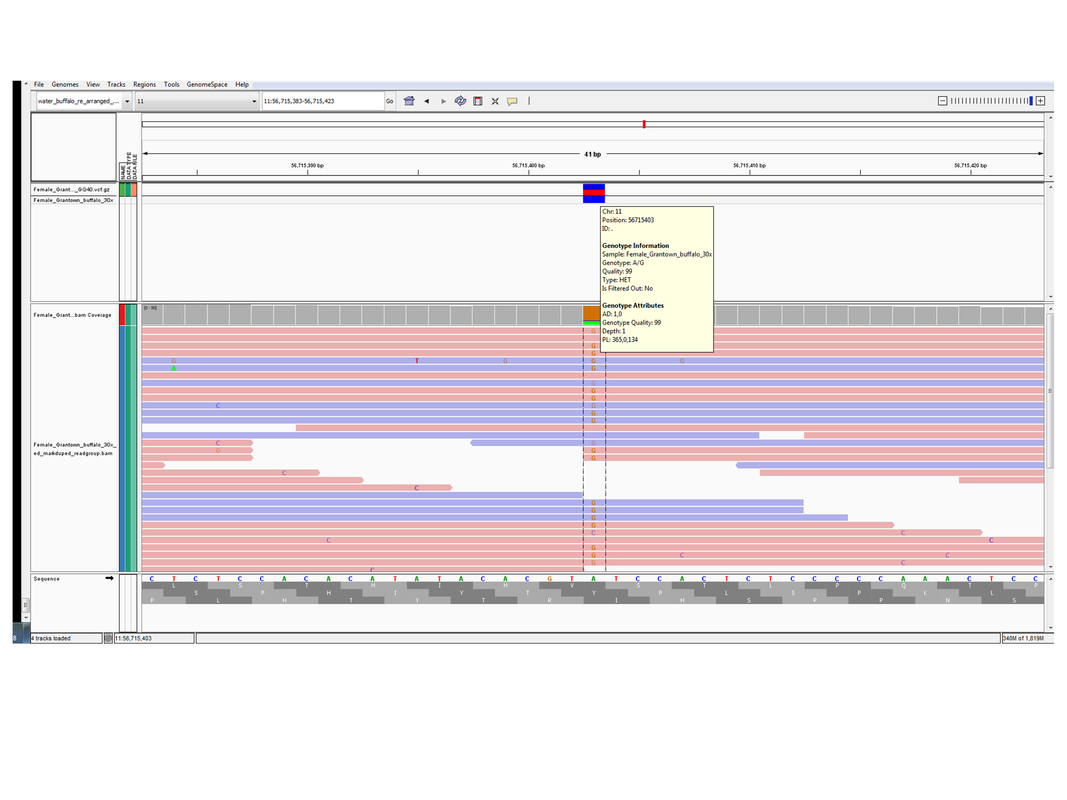 Tagged: