Notice:
If you happen to see a question you know the answer to, please do chime in and help your fellow community members. We appreciate your help!
Test-drive the GATK tools and Best Practices pipelines on Terra
Check out this blog post to learn how you can get started with GATK and try out the pipelines in preconfigured workspaces (with a user-friendly interface!) without having to install anything.
something fishy? VCF depth and BAM depth don't match
prasundutta87
Edinburgh
Member
✭
Hi,
So after performing a multisample variant calling using GATK 4.0.4.0, I separated one of the samples and wanted to visualize one heterozygous site on IGV. If you see from the attached image, the VCF shows that the Depth is 1 and the GQ is 99. But, the BAM file has lots of reads assigned to that position. I have used the original BAM file that was used during the variant calling. Is there a possibility of rearrangement at that site due to which the Depth became 1? Should have I used the rearranged BAM file instead for visualizing? If the Depth is 1 in the VCF file, how come the GQ is 99?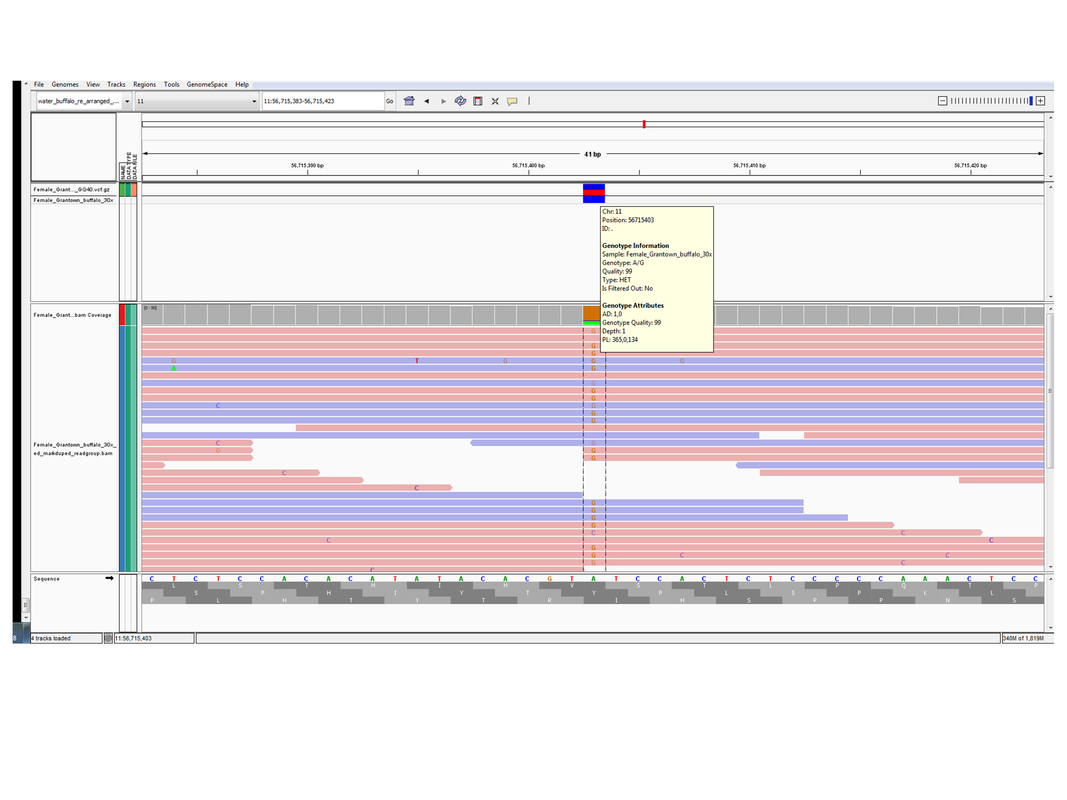 Tagged: