We've moved!
This site is now read-only. You can find our new documentation site and support forum for posting questions
here
.
Be sure to read our
welcome blog
!
Pathseq pipeline fatal error
biff
Member
We are trying to run the Path-seq pipeline (PathSeqPipelineSpark) using a bam that contains bulk RNA-seq reads we extracted from a human sample but do not map to the human genome. We are hoping to find out what these reads might be. We have downloaded the tutorial and it runs great. We are using all of the files from the ftp path for the microbe fasta & img, host img, and taxonomy files. All of our options are identical to those given in the tutorial. We are running into a "fatal error detected by the Java Runtime Environment." It seems to be occurring in stage 21. It also says the crash happened outside the Java Virtual Machine in native code. We have allocated ample memory for the pipeline so we don't think memory is causing the issue. Are there any ideas as to what we could do to get around this error?
Much thanks!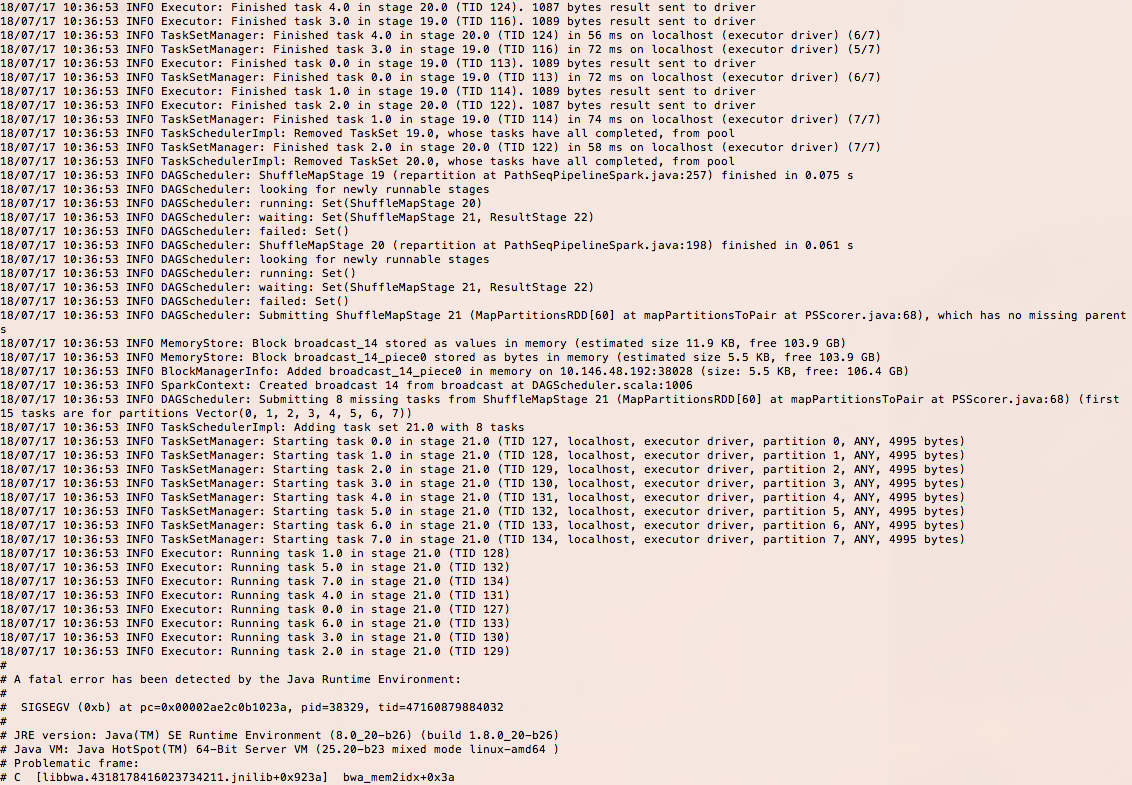 Tagged: