We've moved!
This site is now read-only. You can find our new documentation site and support forum for posting questions
here
.
Be sure to read our
welcome blog
!
RealignerTargetCreator htsjdk.tribble.index.IndexFactory.loadIndex exception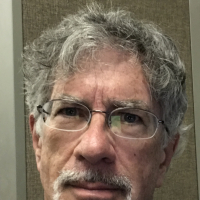 tedtoal
Member
✭
I'm getting a tribble loadIndex exception from RealignerTargetCreator. I see this exception has been reported quite a bit, and one cause seems to be out-of-date index file. I deleted the .bai then recreated it with samtools index, and still got the error. Then I tried deleting it without recreating it, since apparently RealignerTargetCreator will create an index if there is none. But that still gave the error. Help!
INFO  11:13:55,502 HelpFormatter - -------------------------------------------------------------------------------- 
INFO  11:13:55,615 HelpFormatter - The Genome Analysis Toolkit (GATK) v3.7-0-gcfedb67, Compiled 2016/12/12 11:21:18 
INFO  11:13:55,615 HelpFormatter - Copyright (c) 2010-2016 The Broad Institute 
INFO  11:13:55,616 HelpFormatter - For support and documentation go to https://software.broadinstitute.org/gatk 
INFO  11:13:55,616 HelpFormatter - [Wed Jul 26 11:13:55 PDT 2017] Executing on Linux 4.4.0-47-generic amd64 
INFO  11:13:55,616 HelpFormatter - Java HotSpot(TM) 64-Bit Server VM 1.8.0_72-b15 
INFO  11:13:55,621 HelpFormatter - Program Args: --analysis_type RealignerTargetCreator --reference_sequence /share/carvajal-archive/REFERENCE_DATA/genomes/GRCh38_decoy_LCCpanel/Homo_sapiens_assembly38_LCCpanel.fasta --intervals BED/3025671_Covered_hg38_decoyLCCpnl.pad200.bed --input_file DATA/CH-59/N2/CH-59N2.dedup.bam --out DATA/CH-59/N2/CH-59N2.realign.interval_list --validation_strictness STRICT -known /share/carvajal-archive/REFERENCE_DATA/GATK_Bundle/hg38/Mills_and_1000G_gold_standard.indels.hg38.vcf 
INFO  11:13:55,626 HelpFormatter - Executing as [email protected] on Linux 4.4.0-47-generic amd64; Java HotSpot(TM) 64-Bit Server VM 1.8.0_72-b15. 
INFO  11:13:55,626 HelpFormatter - Date/Time: 2017/07/26 11:13:55 
INFO  11:13:55,627 HelpFormatter - -------------------------------------------------------------------------------- 
INFO  11:13:55,627 HelpFormatter - -------------------------------------------------------------------------------- 
INFO  11:13:55,634 GenomeAnalysisEngine - Strictness is STRICT 
INFO  11:13:59,404 GenomeAnalysisEngine - Downsampling Settings: Method: BY_SAMPLE, Target Coverage: 1000 
INFO  11:13:59,411 SAMDataSource$SAMReaders - Initializing SAMRecords in serial 
INFO  11:14:00,008 SAMDataSource$SAMReaders - Done initializing BAM readers: total time 0.60 
##### ERROR --
##### ERROR stack trace 
java.lang.RuntimeException: java.lang.reflect.InvocationTargetException
        at htsjdk.tribble.index.IndexFactory.loadIndex(IndexFactory.java:173)
        at org.broadinstitute.gatk.utils.refdata.tracks.RMDTrackBuilder.loadFromDisk(RMDTrackBuilder.java:375)
        at org.broadinstitute.gatk.utils.refdata.tracks.RMDTrackBuilder.attemptToLockAndLoadIndexFromDisk(RMDTrackBuilder.java:359)
        at org.broadinstitute.gatk.utils.refdata.tracks.RMDTrackBuilder.loadIndex(RMDTrackBuilder.java:319)
        at org.broadinstitute.gatk.utils.refdata.tracks.RMDTrackBuilder.getFeatureSource(RMDTrackBuilder.java:264)
        at org.broadinstitute.gatk.utils.refdata.tracks.RMDTrackBuilder.createInstanceOfTrack(RMDTrackBuilder.java:153)
        at org.broadinstitute.gatk.engine.datasources.rmd.ReferenceOrderedQueryDataPool.<init>(ReferenceOrderedDataSource.java:208)
        at org.broadinstitute.gatk.engine.datasources.rmd.ReferenceOrderedDataSource.<init>(ReferenceOrderedDataSource.java:88)
        at org.broadinstitute.gatk.engine.GenomeAnalysisEngine.getReferenceOrderedDataSources(GenomeAnalysisEngine.java:1052)
        at org.broadinstitute.gatk.engine.GenomeAnalysisEngine.initializeDataSources(GenomeAnalysisEngine.java:829)
        at org.broadinstitute.gatk.engine.GenomeAnalysisEngine.execute(GenomeAnalysisEngine.java:287)
        at org.broadinstitute.gatk.engine.CommandLineExecutable.execute(CommandLineExecutable.java:123)
        at org.broadinstitute.gatk.utils.commandline.CommandLineProgram.start(CommandLineProgram.java:256)
        at org.broadinstitute.gatk.utils.commandline.CommandLineProgram.start(CommandLineProgram.java:158)
        at org.broadinstitute.gatk.engine.CommandLineGATK.main(CommandLineGATK.java:108)
Caused by: java.lang.reflect.InvocationTargetException
        at sun.reflect.NativeConstructorAccessorImpl.newInstance0(Native Method)
        at sun.reflect.NativeConstructorAccessorImpl.newInstance(NativeConstructorAccessorImpl.java:62)
        at sun.reflect.DelegatingConstructorAccessorImpl.newInstance(DelegatingConstructorAccessorImpl.java:45)
        at java.lang.reflect.Constructor.newInstance(Constructor.java:423)
        at htsjdk.tribble.index.IndexFactory.loadIndex(IndexFactory.java:169)
        ... 14 more
Caused by: java.io.EOFException
        at htsjdk.tribble.util.LittleEndianInputStream.readFully(LittleEndianInputStream.java:138)
        at htsjdk.tribble.util.LittleEndianInputStream.readLong(LittleEndianInputStream.java:80)
        at htsjdk.tribble.index.linear.LinearIndex$ChrIndex.read(LinearIndex.java:271)
        at htsjdk.tribble.index.AbstractIndex.read(AbstractIndex.java:367)
        at htsjdk.tribble.index.linear.LinearIndex.<init>(LinearIndex.java:101)
        ... 19 more
##### ERROR ------------------------------------------------------------------------------------------
##### ERROR A GATK RUNTIME ERROR has occurred (version 3.7-0-gcfedb67):
##### ERROR
##### ERROR This might be a bug. Please check the documentation guide to see if this is a known problem.
##### ERROR If not, please post the error message, with stack trace, to the GATK forum.
##### ERROR Visit our website and forum for extensive documentation and answers to 
##### ERROR commonly asked questions https://software.broadinstitute.org/gatk
##### ERROR
##### ERROR MESSAGE: java.lang.reflect.InvocationTargetException
##### ERROR ------------------------------------------------------------------------------------------