Heads up:
We're moving the GATK website, docs and forum to a new platform. Read the full story and breakdown of key changes on this
blog
.
Notice:
If you happen to see a question you know the answer to, please do chime in and help your fellow community members. We encourage our fourm members to be more involved, jump in and help out your fellow researchers with their questions. GATK forum is a community forum and helping each other with using GATK tools and research is the cornerstone of our success as a genomics research community.We appreciate your help!
Test-drive the GATK tools and Best Practices pipelines on Terra
Check out this blog post to learn how you can get started with GATK and try out the pipelines in preconfigured workspaces (with a user-friendly interface!) without having to install anything.
Attention:
We will be out of the office for a Broad Institute event from Dec 10th to Dec 11th 2019. We will be back to monitor the GATK forum on Dec 12th 2019. In the meantime we encourage you to help out other community members with their queries.
Thank you for your patience!
MuTect2 seems to be hung, has created .vcf but run for many hours without creating the .idx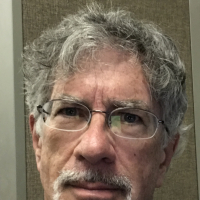 tedtoal
Member
✭
I've had several instances of MuTect2 running, on 5 samples. Three have finished and there is a .vcf and corresponding .idx file for each, each pair with the same time stamp. The other 2 samples have not finished although they have been running for 24 hours in one case and 15 hours in the other. The .vcf files for those two are present in the directory and their size is non-zero. I think files are usually size 0 while they are being created, which suggests to me that Mutect2 is finished making the .vcf files. There are no .idx files in the directory for those two. I assume that creating the index file is very fast. I'm wondering if somehow MuTect2 has hung? 'top' shows two processes running with Mutect2, and 'top -H' shows perhaps 26 additional processes that come and go, and are threads running within Mutect2, I think. I have not specified the -nct option so as far as I know Mutect2 should not be running extra threads (although maybe that just means it won't run a certain TYPE of thread?). I'm unsure whether to keep waiting for it to finish, or kill it. The file size has not changed all day.
Tagged: