Service notice: Several of our team members are on vacation so service will be slow through at least July 13th, possibly longer depending on how much backlog accumulates during that time. This means that for a while it may take us more time than usual to answer your questions. Thank you for your patience.
BroadE Workshop 2013 July 9-10: Best Practices for Variant Calling with the GATK

Geraldine_VdAuwera
Cambridge, MA
Member, Administrator, Broadie
The full GATK team presented this workshop at the Broad Institute with support form the BroadE education program.
This workshop covered the core steps involved in calling variants with the Broad's Genome Analysis Toolkit, using the "Best Practices" developed by the GATK team. View the workshop materials to learn why each step is essential to the calling process, what are the key operations performed on the data at each step, and how to use the GATK tools to get the most accurate and reliable results out of your dataset.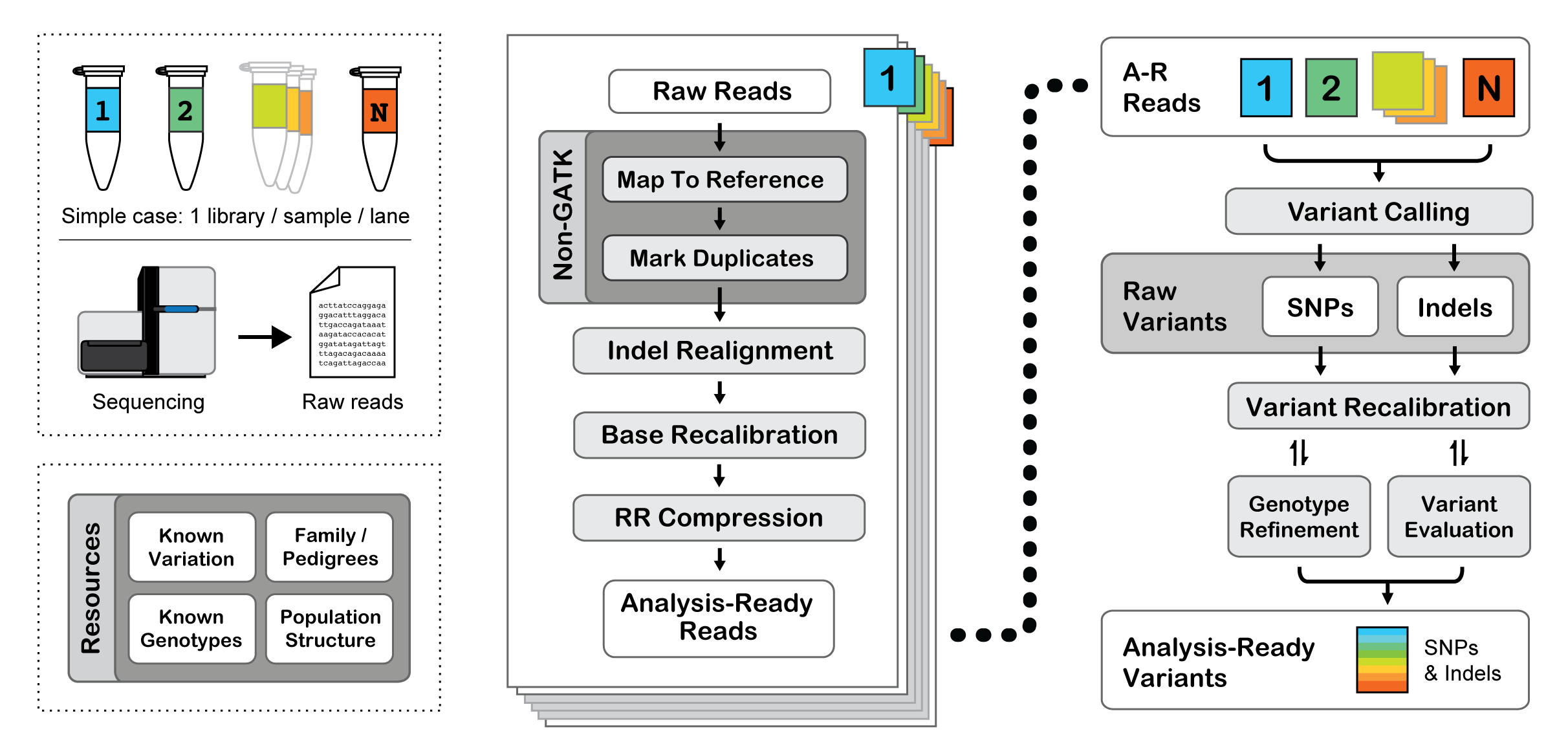 Post edited by Geraldine_VdAuwera on
Tagged:
This discussion has been closed.