We've moved!
This site is now read-only. You can find our new documentation site and support forum for posting questions
here
.
Be sure to read our
welcome blog
!
Mutect2 indel alignment issues
cathalobrien
ireland
Member
✭
Hi,
I have recently began testing Mutect2 for the analysis of single tumour samples. Most of the tools seem to work as expected however I have an issue with a particular indel. It is a 16 bp indel (16bp del with 1bp insertion) that the software is recognising as 2 indels of 7bp and 8bp separated by a single bp (screenshot attached)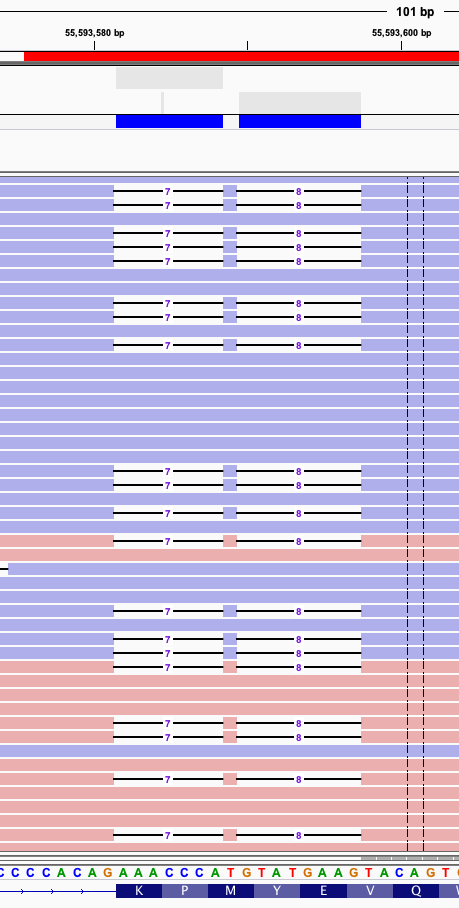 .
I have read the documentation and the only parameter I can identify that might have any impact is `--max-mnp-distance' and I have set this to 0, 3 or 5 in testing but it has had no effect on the alignment or variant calling.
Are there any parameters or post-analysis steps I can apply to correct this?
Thanks,
Cathal