Notice:
If you happen to see a question you know the answer to, please do chime in and help your fellow community members. We appreciate your help!
Test-drive the GATK tools and Best Practices pipelines on Terra
Check out this blog post to learn how you can get started with GATK and try out the pipelines in preconfigured workspaces (with a user-friendly interface!) without having to install anything.
Mutect2 failure
aboynton
Member
✭
Hi!
I cloned the Somatic-SNVs-Indels-GATK4 workspace and I'm trying to run the 2-Mutect2_GATK4 workflow on several of my WES samples, which launched just under an hour ago. However, one of them has "failed" - I took screenshots on Terra to show what the error messages are (attached).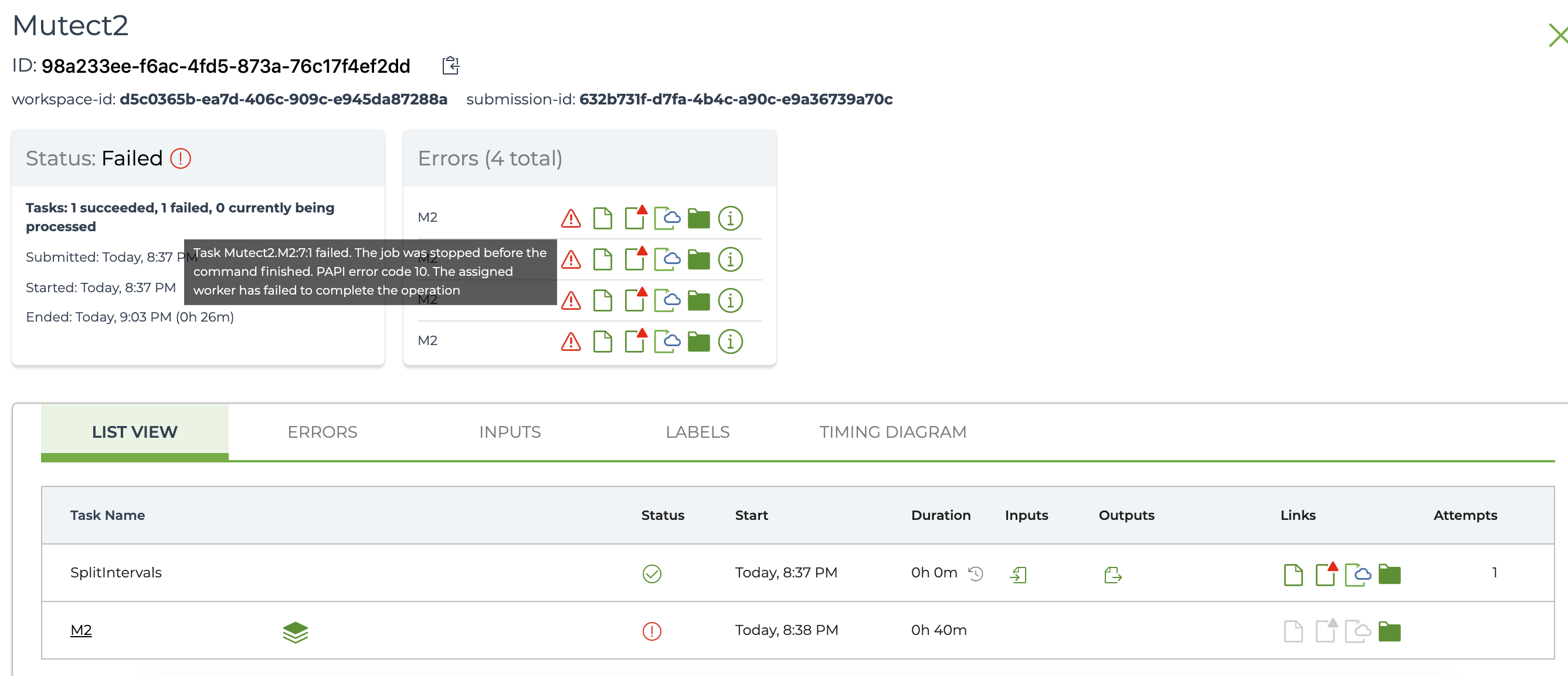 I'm hoping to get some guidance with respect to the source of the error, why it's showing up, and what can be done to prevent it. Thanks!!
Adam