We've moved!
This site is now read-only. You can find our new documentation site and support forum for posting questions
here
.
Be sure to read our
welcome blog
!
lluminaBasecallsToSam READ_STRUCTURE cannot recognize an index including only molecular barcodes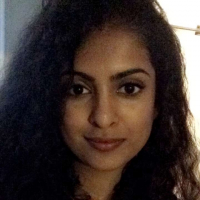 bhanuGandham
Cambridge MA
Member, Administrator, Broadie, Moderator
admin
Tool(s): IlluminaBasecallsToSam READ_STRUCTURE
Version(s): Latest public release version [2.19.0]
Description: READ_STRUCTURE=100T8B10M100T results the following error:
"Exception in thread "main" picard.PicardException: Column label (BARCODE_2) unrecognized. Library params(barcode params) can only contain the columns (OUTPUT, LIBRARY_NAME, SAMPLE_ALIAS, BARCODE, BARCODE_ where X is a positive integer) OR two letter RG tags!"
I wanted to describe "8bp index1 and 10bp index2". According to picard/src/main/java/picard/illumina/parser/ReadStructure.java (a switch in line 142-157), the number of indices are counted by B. If READ_STRUCTURE=100T8B0B10M100T (using 0B10M to describe index2 without sample-barcode) is accepted, I can describe my read structure in READ_STRUCTURE.