Notice:
If you happen to see a question you know the answer to, please do chime in and help your fellow community members. We encourage our fourm members to be more involved, jump in and help out your fellow researchers with their questions. GATK forum is a community forum and helping each other with using GATK tools and research is the cornerstone of our success as a genomics research community.We appreciate your help!
Test-drive the GATK tools and Best Practices pipelines on Terra
Check out this blog post to learn how you can get started with GATK and try out the pipelines in preconfigured workspaces (with a user-friendly interface!) without having to install anything.
lluminaBasecallsToSam READ_STRUCTURE cannot recognize an index including only molecular barcodes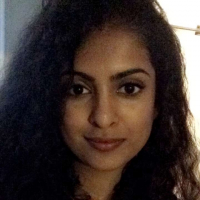 bhanuGandham
Cambridge MA
Member, Administrator, Broadie, Moderator
admin
Tool(s): IlluminaBasecallsToSam READ_STRUCTURE
Version(s): Latest public release version [2.19.0]
Description: READ_STRUCTURE=100T8B10M100T results the following error:
"Exception in thread "main" picard.PicardException: Column label (BARCODE_2) unrecognized. Library params(barcode params) can only contain the columns (OUTPUT, LIBRARY_NAME, SAMPLE_ALIAS, BARCODE, BARCODE_ where X is a positive integer) OR two letter RG tags!"
I wanted to describe "8bp index1 and 10bp index2". According to picard/src/main/java/picard/illumina/parser/ReadStructure.java (a switch in line 142-157), the number of indices are counted by B. If READ_STRUCTURE=100T8B0B10M100T (using 0B10M to describe index2 without sample-barcode) is accepted, I can describe my read structure in READ_STRUCTURE.