Notice:
If you happen to see a question you know the answer to, please do chime in and help your fellow community members. We encourage our fourm members to be more involved, jump in and help out your fellow researchers with their questions. GATK forum is a community forum and helping each other with using GATK tools and research is the cornerstone of our success as a genomics research community.We appreciate your help!
Test-drive the GATK tools and Best Practices pipelines on Terra
Check out this blog post to learn how you can get started with GATK and try out the pipelines in preconfigured workspaces (with a user-friendly interface!) without having to install anything.
About VariantAnnotator--Why I can't see a PossibleDenovo Annotation module in the latest Document?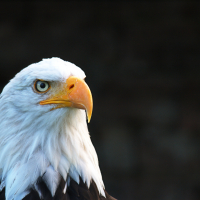 Yangyxt
Member
✭
Hi, I just updated my gatk to the latest version of 4.1.0.0. I would like to try the new VariantAnnotator tool (Though it's still a BETA version). When I try to use it to annotate de novo variants in my jointly genotyped vcf file, I didn't find an argument corresponding to this function. Can you please let me known that with the latest update, how to annotate de novo variants under the help of GATK. Thank you!
Tagged: