We've moved!
This site is now read-only. You can find our new documentation site and support forum for posting questions
here
.
Be sure to read our
welcome blog
!
I got a question about the kmer length you parsed during the second step of HaplotypeCaller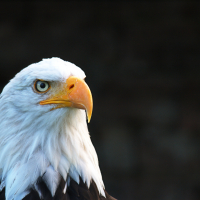 Yangyxt
Member
✭

As I screenshot, I found HC respectively parse the sequence corresponding to the ActiveRegion on reference genome and reads to kmers in length of 10 and 25.
Furthermore, (https://software.broadinstitute.org/gatk/documentation/article.php?id=4146) here you claimed that in the reads threading process, HC starts with the first read and compare its first kmer to the hash table to find if it has a match.
Under this circumstance, I have confusions:
Shouldn't the kmer length be an odd number?
If the kmer length is not consistent between ref-kmer and read-kmer, how are the read-kmers considered to be a match with the ref-kmer in the hash table?
Another little inquiry, by the time of my post, I found I cannot load the web page of your Bundle via FTP. Everytime I tried to log into that page, a little window pops out requiring input of username and code. I input the username and leave the code blank as instructed. But it does not work, the little window keeps popping out every time I hit Enter.
Tagged: