Notice:
If you happen to see a question you know the answer to, please do chime in and help your fellow community members. We appreciate your help!
Test-drive the GATK tools and Best Practices pipelines on Terra
Check out this blog post to learn how you can get started with GATK and try out the pipelines in preconfigured workspaces (with a user-friendly interface!) without having to install anything.
SelectVariants V4 TribbleException Contig chr1 does not have a length field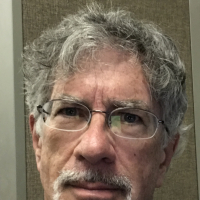 tedtoal
Member
✭
I indexed my VCF file with GATK V4.0.6.0 IndexFeatureFile, then ran GATK V4.0.6.0 SelectVariants on it, and I got an exception:
htsjdk.tribble.TribbleException: Contig chr1 does not have a length field.
When I run the same VCF using GATK V3 SelectVariants, it works.
As far as I know, ##contig entries in the VCF header should NOT have a length in them.