Test-drive the GATK tools and Best Practices pipelines on Terra
Check out this blog post to learn how you can get started with GATK and try out the pipelines in preconfigured workspaces (with a user-friendly interface!) without having to install anything.
Do you need to do Variant Quality Score Recalibration when calling somatic variants with Mutect2?
ComputerGeneGuy
Member
Hi,
I am currently working to call somatic variants from tumour samples with matched normal pairs from the same patient. I have carried out all of the steps in this tutorial: https://gatkforums.broadinstitute.org/gatk/discussion/11136/how-to-call-somatic-mutations-using-gatk4-mutect2#2. However I am now confused as to whether I am supposed to run the VQSR step described in some of the GATK tutorials on Youtube (for example here: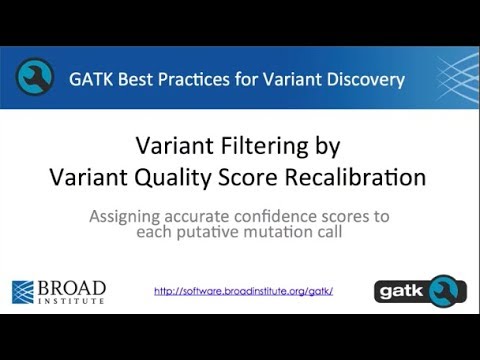 ) .
I initially thought I did have to do it but as I've gone over the explanation of VQSR I now get the impression that it is designed for calling germline variants on many samples simultaneously. However I wanted to make sure before taking that step out of my pipeline that you genuinely do not need to do VQSR for somatic variant calling. I would also like to understand WHY it is that you need VQSR for germline variant calling but do not use it for somatic mutation calling.
Thanks!
Peter O'Donovan