We've moved!
This site is now read-only. You can find our new documentation site and support forum for posting questions
here
.
Be sure to read our
welcome blog
!
Do you need to do Variant Quality Score Recalibration when calling somatic variants with Mutect2?
ComputerGeneGuy
Member
Hi,
I am currently working to call somatic variants from tumour samples with matched normal pairs from the same patient. I have carried out all of the steps in this tutorial: https://gatkforums.broadinstitute.org/gatk/discussion/11136/how-to-call-somatic-mutations-using-gatk4-mutect2#2. However I am now confused as to whether I am supposed to run the VQSR step described in some of the GATK tutorials on Youtube (for example here: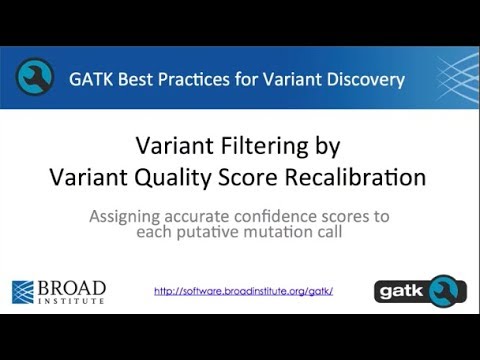 ) .
I initially thought I did have to do it but as I've gone over the explanation of VQSR I now get the impression that it is designed for calling germline variants on many samples simultaneously. However I wanted to make sure before taking that step out of my pipeline that you genuinely do not need to do VQSR for somatic variant calling. I would also like to understand WHY it is that you need VQSR for germline variant calling but do not use it for somatic mutation calling.
Thanks!
Peter O'Donovan