We've moved!
This site is now read-only. You can find our new documentation site and support forum for posting questions
here
.
Be sure to read our
welcome blog
!
Mutect2 output when calling variants for PON has genotype 0/1 for homozygous SNPs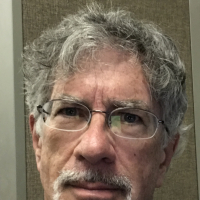 tedtoal
Member
✭
I'm using Mutect2 v4.0.4.0 to call variants for the purpose of making a panel-of-normals using the recommended workflow. I observe many heterozygous variants in the output VCF that have genotype 0/1 but have AD allele depths of 0 for the reference allele (and dozens to hundreds of alternate allele reads). The genotype should be 1/1 should it not?
If necessary I can provide the input data.
The command line is:
java8 -Xmx8g -jar $GATK4 Mutect2 -R $REF -I $BAM -tumor $SAMPID -O out.vcf.gz --disable-read-filter MateOnSameContigOrNoMappedMateReadFilter

Below is the start of the log output.
12:06:22.792 WARN  GATKReadFilterPluginDescriptor - Disabled filter (MateOnSameContigOrNoMappedMateReadFilter) is not enabled by this tool
12:06:22.917 INFO  NativeLibraryLoader - Loading libgkl_compression.so from jar:file:/share/carvajal-archive/PACKAGES/src/GATK/gatk-4.0.4.0/gatk-package-4.0.4.0-local.jar!/com/intel/gkl/native/libgkl_compression.so
12:06:23.320 INFO  Mutect2 - ------------------------------------------------------------
12:06:23.320 INFO  Mutect2 - The Genome Analysis Toolkit (GATK) v4.0.4.0
12:06:23.321 INFO  Mutect2 - For support and documentation go to https://software.broadinstitute.org/gatk/
12:06:23.321 INFO  Mutect2 - Executing as [email protected] on Linux v4.4.0-109-generic amd64
12:06:23.321 INFO  Mutect2 - Java runtime: Java HotSpot(TM) 64-Bit Server VM v1.8.0_152-b16
12:06:23.322 INFO  Mutect2 - Start Date/Time: April 26, 2018 12:06:22 PM PDT
12:06:23.322 INFO  Mutect2 - ------------------------------------------------------------
12:06:23.322 INFO  Mutect2 - ------------------------------------------------------------
12:06:23.323 INFO  Mutect2 - HTSJDK Version: 2.14.3
12:06:23.323 INFO  Mutect2 - Picard Version: 2.18.2
12:06:23.323 INFO  Mutect2 - HTSJDK Defaults.COMPRESSION_LEVEL : 1
12:06:23.323 INFO  Mutect2 - HTSJDK Defaults.USE_ASYNC_IO_READ_FOR_SAMTOOLS : false
12:06:23.323 INFO  Mutect2 - HTSJDK Defaults.USE_ASYNC_IO_WRITE_FOR_SAMTOOLS : true
12:06:23.323 INFO  Mutect2 - HTSJDK Defaults.USE_ASYNC_IO_WRITE_FOR_TRIBBLE : false
12:06:23.323 INFO  Mutect2 - Deflater: IntelDeflater
12:06:23.323 INFO  Mutect2 - Inflater: IntelInflater
12:06:23.324 INFO  Mutect2 - GCS max retries/reopens: 20
12:06:23.324 INFO  Mutect2 - Using google-cloud-java patch 6d11bef1c81f885c26b2b56c8616b7a705171e4f from https://github.com/droazen/google-cloud-java/tree/dr_all_nio_fixes
12:06:23.324 INFO  Mutect2 - Initializing engine
12:06:25.847 INFO  Mutect2 - Done initializing engine
12:06:28.279 INFO  NativeLibraryLoader - Loading libgkl_utils.so from jar:file:/share/carvajal-archive/PACKAGES/src/GATK/gatk-4.0.4.0/gatk-package-4.0.4.0-local.jar!/com/intel/gkl/native/libgkl_utils.so
12:06:28.363 INFO  NativeLibraryLoader - Loading libgkl_pairhmm_omp.so from jar:file:/share/carvajal-archive/PACKAGES/src/GATK/gatk-4.0.4.0/gatk-package-4.0.4.0-local.jar!/com/intel/gkl/native/libgkl_pairhmm_omp.so
12:06:28.701 WARN  NativeLibraryLoader - Unable to load libgkl_pairhmm_omp.so from native/libgkl_pairhmm_omp.so (/share/carvajal-archive/tmp/twtoal/libgkl_pairhmm_omp7409537124124025621.so: /usr/lib/x86_64-linux-gnu/libgomp.so.1: version `GOMP_4.0' not found (required by /share/carvajal-archive/tmp/twtoal/libgkl_pairhmm_omp7409537124124025621.so))
12:06:28.702 INFO  PairHMM - OpenMP multi-threaded AVX-accelerated native PairHMM implementation is not supported
12:06:28.702 INFO  NativeLibraryLoader - Loading libgkl_pairhmm.so from jar:file:/share/carvajal-archive/PACKAGES/src/GATK/gatk-4.0.4.0/gatk-package-4.0.4.0-local.jar!/com/intel/gkl/native/libgkl_pairhmm.so
12:06:29.534 WARN  IntelPairHmm - Flush-to-zero (FTZ) is enabled when running PairHMM
12:06:29.535 WARN  IntelPairHmm - Ignoring request for 4 threads; not using OpenMP implementation
12:06:29.536 INFO  PairHMM - Using the AVX-accelerated native PairHMM implementation
12:06:29.976 INFO  ProgressMeter - Starting traversal

Tagged: