Notice:
If you happen to see a question you know the answer to, please do chime in and help your fellow community members. We appreciate your help!
Test-drive the GATK tools and Best Practices pipelines on Terra
Check out this blog post to learn how you can get started with GATK and try out the pipelines in preconfigured workspaces (with a user-friendly interface!) without having to install anything.
Mutect2 output when calling variants for PON has genotype 0/1 for homozygous SNPs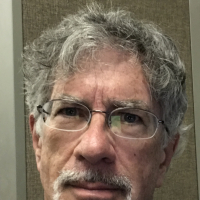 tedtoal
Member
✭
I'm using Mutect2 v4.0.4.0 to call variants for the purpose of making a panel-of-normals using the recommended workflow. I observe many heterozygous variants in the output VCF that have genotype 0/1 but have AD allele depths of 0 for the reference allele (and dozens to hundreds of alternate allele reads). The genotype should be 1/1 should it not?
If necessary I can provide the input data.
The command line is:
java8 -Xmx8g -jar $GATK4 Mutect2 -R $REF -I $BAM -tumor $SAMPID -O out.vcf.gz --disable-read-filter MateOnSameContigOrNoMappedMateReadFilter

Below is the start of the log output.
12:06:22.792 WARN  GATKReadFilterPluginDescriptor - Disabled filter (MateOnSameContigOrNoMappedMateReadFilter) is not enabled by this tool
12:06:22.917 INFO  NativeLibraryLoader - Loading libgkl_compression.so from jar:file:/share/carvajal-archive/PACKAGES/src/GATK/gatk-4.0.4.0/gatk-package-4.0.4.0-local.jar!/com/intel/gkl/native/libgkl_compression.so
12:06:23.320 INFO  Mutect2 - ------------------------------------------------------------
12:06:23.320 INFO  Mutect2 - The Genome Analysis Toolkit (GATK) v4.0.4.0
12:06:23.321 INFO  Mutect2 - For support and documentation go to https://software.broadinstitute.org/gatk/
12:06:23.321 INFO  Mutect2 - Executing as [email protected] on Linux v4.4.0-109-generic amd64
12:06:23.321 INFO  Mutect2 - Java runtime: Java HotSpot(TM) 64-Bit Server VM v1.8.0_152-b16
12:06:23.322 INFO  Mutect2 - Start Date/Time: April 26, 2018 12:06:22 PM PDT
12:06:23.322 INFO  Mutect2 - ------------------------------------------------------------
12:06:23.322 INFO  Mutect2 - ------------------------------------------------------------
12:06:23.323 INFO  Mutect2 - HTSJDK Version: 2.14.3
12:06:23.323 INFO  Mutect2 - Picard Version: 2.18.2
12:06:23.323 INFO  Mutect2 - HTSJDK Defaults.COMPRESSION_LEVEL : 1
12:06:23.323 INFO  Mutect2 - HTSJDK Defaults.USE_ASYNC_IO_READ_FOR_SAMTOOLS : false
12:06:23.323 INFO  Mutect2 - HTSJDK Defaults.USE_ASYNC_IO_WRITE_FOR_SAMTOOLS : true
12:06:23.323 INFO  Mutect2 - HTSJDK Defaults.USE_ASYNC_IO_WRITE_FOR_TRIBBLE : false
12:06:23.323 INFO  Mutect2 - Deflater: IntelDeflater
12:06:23.323 INFO  Mutect2 - Inflater: IntelInflater
12:06:23.324 INFO  Mutect2 - GCS max retries/reopens: 20
12:06:23.324 INFO  Mutect2 - Using google-cloud-java patch 6d11bef1c81f885c26b2b56c8616b7a705171e4f from https://github.com/droazen/google-cloud-java/tree/dr_all_nio_fixes
12:06:23.324 INFO  Mutect2 - Initializing engine
12:06:25.847 INFO  Mutect2 - Done initializing engine
12:06:28.279 INFO  NativeLibraryLoader - Loading libgkl_utils.so from jar:file:/share/carvajal-archive/PACKAGES/src/GATK/gatk-4.0.4.0/gatk-package-4.0.4.0-local.jar!/com/intel/gkl/native/libgkl_utils.so
12:06:28.363 INFO  NativeLibraryLoader - Loading libgkl_pairhmm_omp.so from jar:file:/share/carvajal-archive/PACKAGES/src/GATK/gatk-4.0.4.0/gatk-package-4.0.4.0-local.jar!/com/intel/gkl/native/libgkl_pairhmm_omp.so
12:06:28.701 WARN  NativeLibraryLoader - Unable to load libgkl_pairhmm_omp.so from native/libgkl_pairhmm_omp.so (/share/carvajal-archive/tmp/twtoal/libgkl_pairhmm_omp7409537124124025621.so: /usr/lib/x86_64-linux-gnu/libgomp.so.1: version `GOMP_4.0' not found (required by /share/carvajal-archive/tmp/twtoal/libgkl_pairhmm_omp7409537124124025621.so))
12:06:28.702 INFO  PairHMM - OpenMP multi-threaded AVX-accelerated native PairHMM implementation is not supported
12:06:28.702 INFO  NativeLibraryLoader - Loading libgkl_pairhmm.so from jar:file:/share/carvajal-archive/PACKAGES/src/GATK/gatk-4.0.4.0/gatk-package-4.0.4.0-local.jar!/com/intel/gkl/native/libgkl_pairhmm.so
12:06:29.534 WARN  IntelPairHmm - Flush-to-zero (FTZ) is enabled when running PairHMM
12:06:29.535 WARN  IntelPairHmm - Ignoring request for 4 threads; not using OpenMP implementation
12:06:29.536 INFO  PairHMM - Using the AVX-accelerated native PairHMM implementation
12:06:29.976 INFO  ProgressMeter - Starting traversal

Tagged: