We've moved!
This site is now read-only. You can find our new documentation site and support forum for posting questions
here
.
Be sure to read our
welcome blog
!
Mutect2 --genotype-germline-sites GT field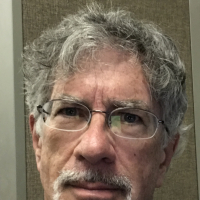 tedtoal
Member
✭
I'm using Mutect2 version 4.0.3.0 with the new option --genotype-germline-sites, and I'm always seeing 0/0 in the GT field of the normal, even though it appears to be placing records for germline events into the output VCF. For example:
chr1 97079215 . T C . . DP=42;ECNT=1;NLOD=-67.56;N_ART_LOD=67.06;POP_AF=5e-08;TLOD=14.53 GT:AD:AF:F1R2:F2R1:MBQ:MFRL:MMQ:MPOS:SA_MAP_AF:SA_POST_PROB 0/0:13,18:0.578:9,10:4,8:38:179,187:60:16:.:. 0/1:4,6:0.533:3,5:1,1:38:286,162:60:17:0.596,0,0.6:0.025,0.029,0.946
Shouldn't the GT field be 0/1 in this case?
Tagged: