Heads up:
We're moving the GATK website, docs and forum to a new platform. Read the full story and breakdown of key changes on this
blog
.
Unable to update method config
dheiman
Member, Broadie
✭✭
When I try to update the optional input aggregate_clusters.mRNAcnmf with the value this.mRNA_protein_coding_CNMF_bestcluster in method config Aggregate_Molecular_Subtype_Clusters in workspace nci-dheiman-b-org/dev, I get the following error: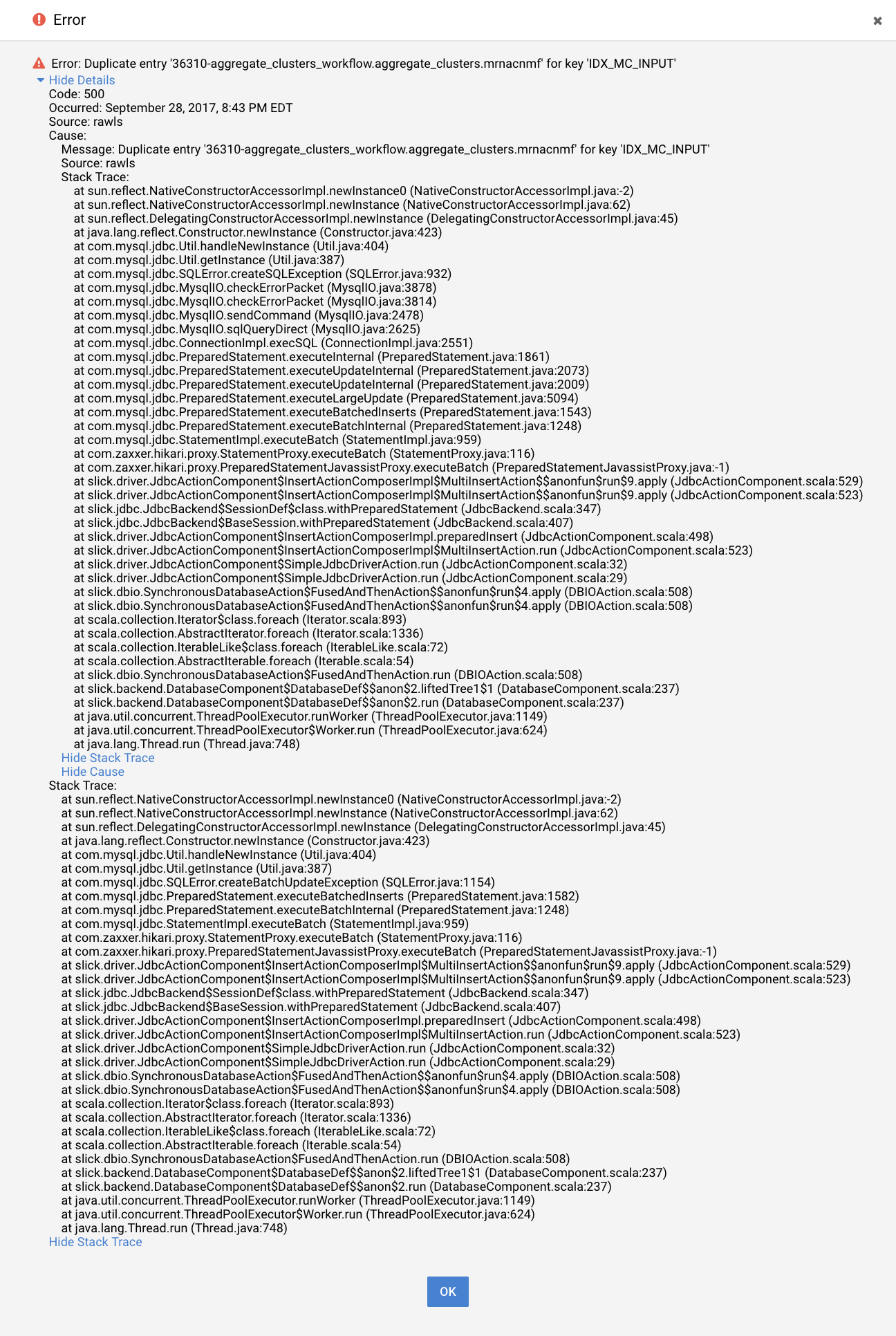 and I'm returned to the method config's launch screen.
Tagging @mnoble and @smeier so they can track this issue and potentially add users to the method to debug on Friday while I'm out. [email protected] has already been added to this workspace.
---
In what looks to be a related issue, when I try to launch the method config with what I could configure, I get yet another error: