Attention:
The front line support team will be unavailable to answer questions until May 27th 2019 as we are celebrating Memorial Day. We will be back soon after. Thank you for your patience and we apologize for any inconvenience!
Latest Release: 05/01/19
Release Notes can be found
here
.
Unable to update method config
dheiman
Member, Broadie
✭✭
When I try to update the optional input aggregate_clusters.mRNAcnmf with the value this.mRNA_protein_coding_CNMF_bestcluster in method config Aggregate_Molecular_Subtype_Clusters in workspace nci-dheiman-b-org/dev, I get the following error: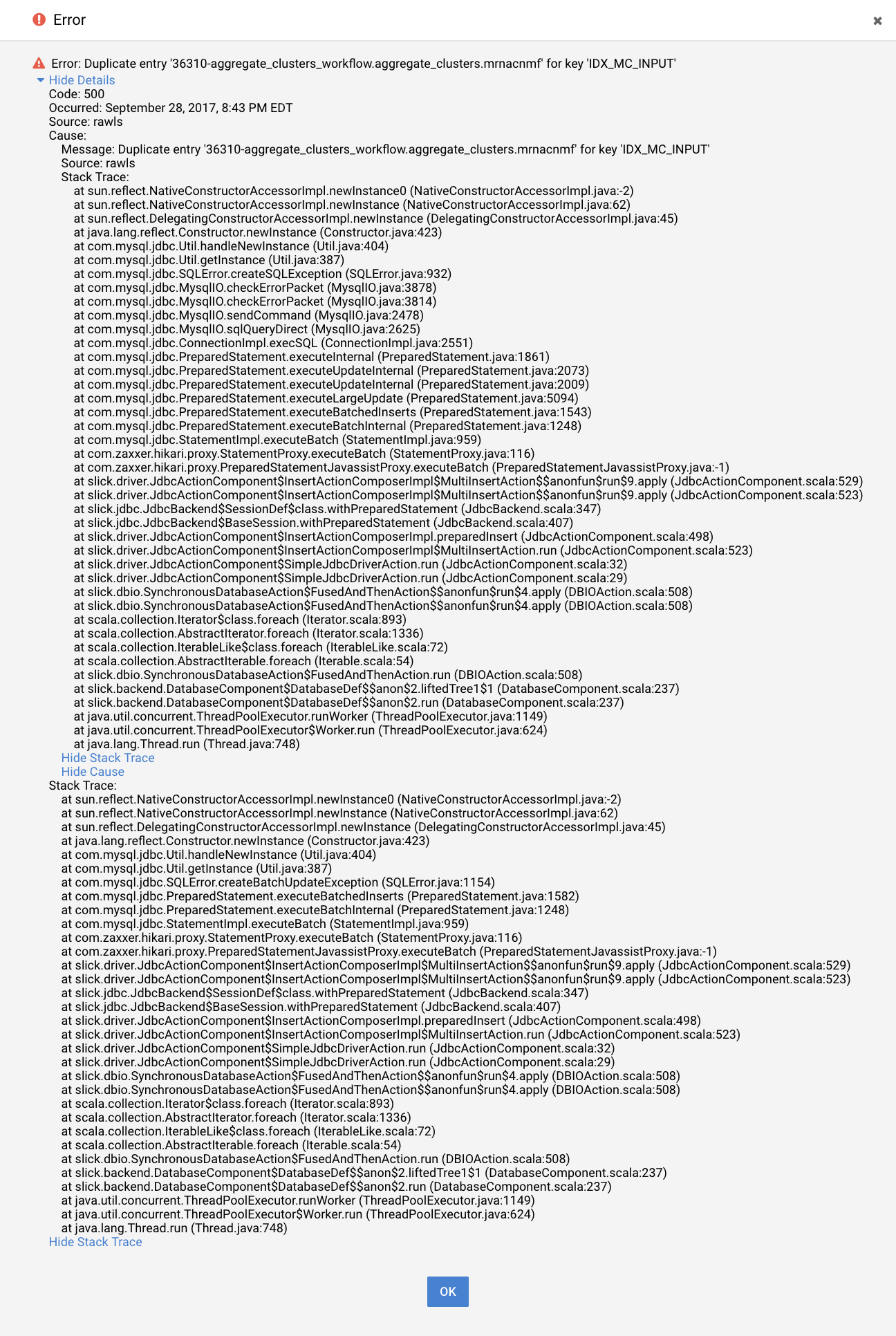 and I'm returned to the method config's launch screen.
Tagging @mnoble and @smeier so they can track this issue and potentially add users to the method to debug on Friday while I'm out. [email protected] has already been added to this workspace.
---
In what looks to be a related issue, when I try to launch the method config with what I could configure, I get yet another error: